Fibrecraft Retreat
Ten Years: 2012 – 2021
5th, 6th and 7th of March 2021*
*possibly, it really depends on how the covid situation is. We'll make a decision about the 2021 event before November. Find more information here.
The Dunedin Centre, Dunedin, NZ

Unwind Fibrecraft Retreat is an annual event, it started in 2012. Join us on Facebook or Ravelry to keep up to date with Unwind news. Subscribe to Unwind email updates to receive news about the next Unwind.
Morag McKenzie of Vintage Purls is delighted to bring you Unwind Retreat. Come and join us in sunny Dunedin and indulge your love of craft. Spend a long weekend with people who understand and share your interests and creativity. Choose from a range of fabulous classes and shop in a marketplace that's stocked with just the goodies you want and need for your crafting pleasure.
If you have any questions, please don't hesitate to get in touch: info@unwindretreat.co.nz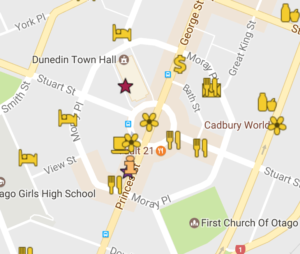 Find us on Ravelry: www.ravelry.com/groups/unwind-4
Find us on Facebook: www.facebook.com/unwindfibrecraftretreat

SaveSave