Traders
Unwind 2020 information is not yet available. 2020 details will be available no later than October 1st, 2019.
Unwind features a perfectly formed marketplace catering specifically to fibre lovers. See your favorite NZ yarnies, fibre folk and tool suppliers and enjoy fondling their wares.
Vintage Purls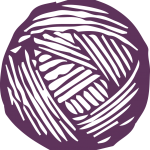 Hand-dyed yarn and fibre, knitting needles and accessories. KnitPro, ChiaoGoo, Schoppel-Wolle, and more.
Little Radiator

1000 little things only Knitters know about:
Tee shirts, greeting cards, note books, bags, labels. and more.
For those who love to craft with fibre. All Hand Crafted in Dunedin, NZ.
Frances Stachl Jewellery

Unique handmade jewellery in precious metal.
Skeinz
The natural yarn store. The best in New Zealand made yarns direct from the mill.
Heavenly Wools
Fibre for spinning and felting: hand-dyed NZ Merino and Haunui Handcraft Wool (NZ Halfbred) and blends with silk for your delectation! Batts, and assorted fibre treats. Always something new for Unwind!
Natural Star
Hand-dyed yarn – including solid and semi solid yarn plus mini skeins, patterns, pompoms and stitchmarker tins.
www.ravelry.com/designers/brenda-green
Doe Spins
New Zealand wool and alpaca coloured by nature from plant dyes, handspun yarns and carded fibres.
Hanging Rock Roost
Handmade bento style project bags, knitting patterns and hand-drawn greeting cards, all made with love in South Canterbury.
The Yarn Queen
Boutique stockist of quality, high-fashion yarns such as Hedgehog Fibres, Anzula, and Lorna's Laces, and carefully selected tools, accessories and jewellery. Because we believe everyone deserves the best.
Kolorit Yarn
Hand dyed and hand painted merino based yarns and mini-skein gradient sets.
Ruataniwha Dye Studio
Hand-dyed, breed-specific yarns and luxury blends sustainably sourced from NZ or the UK.
Union Fibre
UNION FIBRE is based in New Zealand and offers beautiful hand-dyed yarns using high quality fibres and luxury bases.
Newtown House
Newtown House is an online store and storytelling website. We stock home wares and goods from around the world, including knitting wool – Biches et Bûches, Garthenor, Rosa Pomar, Tukuwool – sewing patterns and haberdashery.
Yarn Therapy
Expertly dyed luxury yarns in small batches and glorious colourways. Because yarn is cheaper than therapy!
Harnie Hoolie's Designs
Harnie Hoolie's Designs specialize in hand dyed luxury yarn and fibre paired with original lace knitting patterns. We also offer a selection of size 6 seed beads, perfect for adding bling to your projects.
KiwiYarn-a
KiwiYarn-a is hand dyed in Christchurch, Proudly New Zealand made. 4ply and 8ply yarns, lovingly dyed in a variety of styles to suit your taste.
Revive Designs
I make beautiful hand dyed yarn. I specialise in fades for shawls and jerseys.
www.etsy.com/nz/shop/ReviveDesignsNZ
Truly Myrtle
Libby will have a wardrobe space at Unwind 2019. Come and try on her many fabulous designs and get advice about how to make your own bespoke version.
And don't forget Swap Shop!
SaveSave